Discovery Tours to Uganda (Wildlife Tours, Cultural Encounters, Mountain Climbing), & Gorilla Trekking Safaris Tour Experience
Known as the Pearl of Africa, Uganda is a wealth of attraction that spoils any visitor for choice on discovery tours trip and a single visit is never enough to discover the wonders it offers. Being a destination untouched by mass tourism, you can sure experience an air of expectancy in the national parks teeming with wildlife and magic in the mountains. Uganda offers a rich, genuine, cultural experience that gives visitors a feel of the real Africa while on discovery tours. This makes Uganda one of the most thrilling African safari destinations!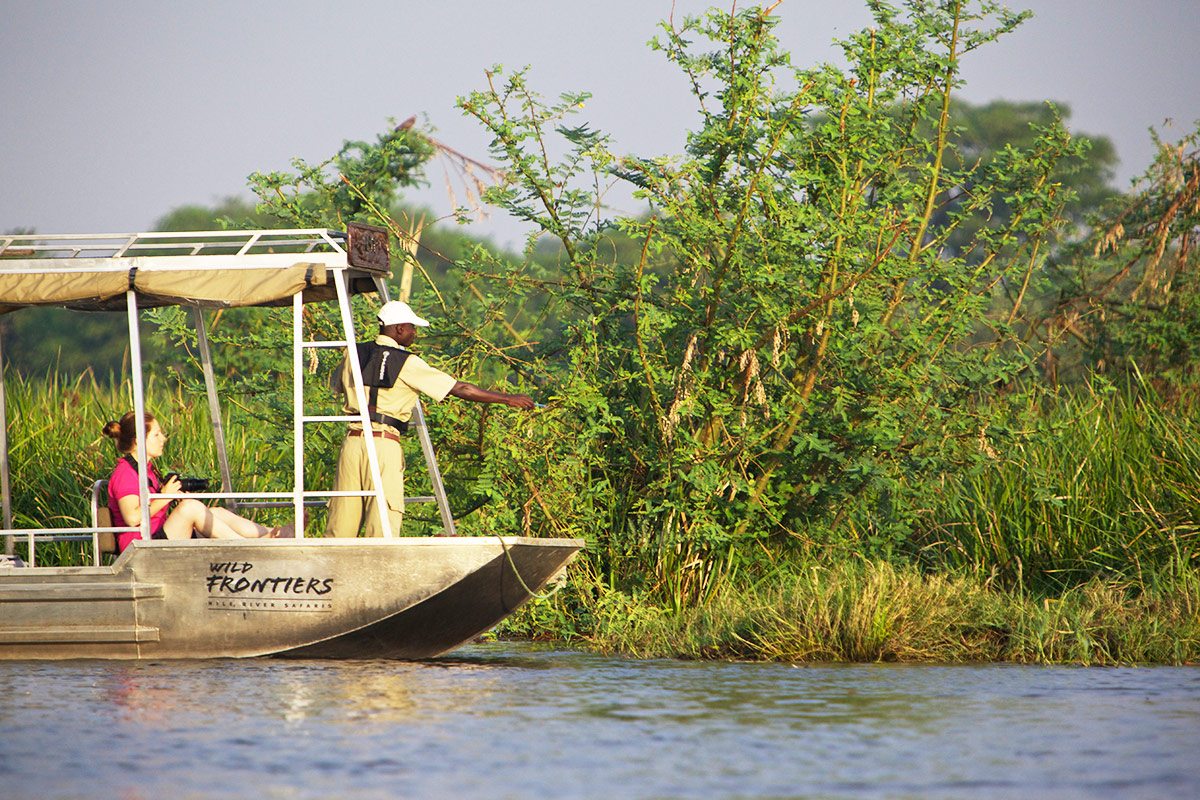 Here we go! The ultimate journey of Uganda discovery tours in one hand-crafted package. Imagine great food, world-class wine, friendly people, diverse cultures, extreme wilderness experiences, magical wildlife encounters, beautiful mountain ranges, nearly 3000 km of green lash teeming with indigenous forests, bustling modern cities, remote rural locations, a very good road infrastructure, good shopping opportunities and of course professional service
Experience the blended outstanding African wildlife viewing up close, like the endangered mountain gorilla with the chances to see sustainable community projects and learn about critical conservation issues from the local people.
Venture beyond animal encounters to experience authentic Uganda village life, meet locals, and taste traditional dishes. Participate in the village's handicraft workshop, where you will observe the creation of traditional crafts by locals.
Visit the local tea plantation and try picking tea with the local villagers. To ensure that revenue from the tourism industry stays in local hands.
Understand in-depth how sustainable tourism works in a country by visiting grass-root development projects initiatives in rural Uganda that have been funded by tourist Dollars providing sustainable safe clean water for rural communities, education, Primary health care, and women and youth empowerment projects for disadvantaged women and young people.
These initiatives are incentives for local people to conserve culture and traditions, as well as wildlife and the natural environment. Plan a discovery tours trip to Uganda today with Acacia safari Uganda – the leading tour operator in the Pearl of Africa.
What Acacia Safari Uganda Suggests For 2022/2023
Traveling with local experts gives you an insider perspective on Discovery Tours to Uganda Safari Destinations.