Is there Wildlife in Uganda? – Guaranteed wildlife sightseeing on safaris to Uganda – Uganda wildlife safaris
Is there Wildlife in Uganda? The country is one of the most bio-diverse countries in Africa and safaris here are never disappointing in terms of sightseeing experiences. Dumbed the pearl of Africa, Uganda is without a doubt a dream safari destination for most travelers to Africa. There are more than enough reasons why you should choose Uganda for your safari in East Africa. Uganda Wildlife is can be spotted in several safari sports like National Parks, wildlife reserves, and sanctuaries.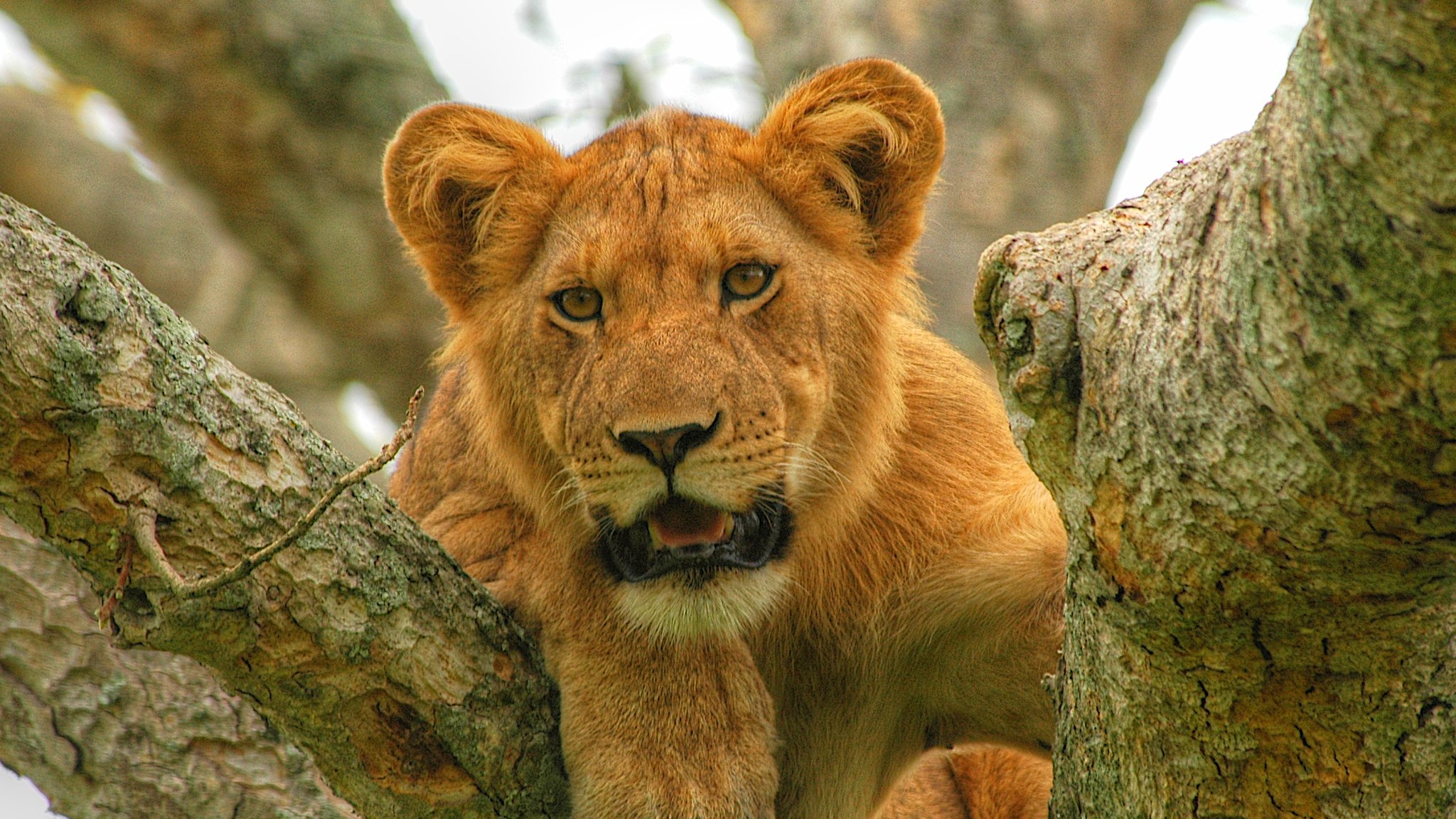 Uganda Wildlife – All you need to know about wildlife in Uganda – wildlife safaris in Uganda – Is there Wildlife in Uganda?
The flora and fauna of Uganda make up its wildlife. Uganda features a wide range of diverse environments, including hills, mountains, and grassland with sporadic stands of trees, freshwater lakes, swamps, and tropical rainforests that act as a conducive home to a wide range of wildlife. The country is well-known for its primates, notably gorillas and chimpanzees, and has a biodiverse flora and fauna reflecting this variety of settings. The is a safari insider boosting over ten National Parks and thirteen Wildlife Reserves, and the country is home to 345 mammal species and 1020 bird species.
The top species and perhaps the most thought of by most travelers to Uganda include the famous and most endangered gorilla species, Mountain Gorillas, Chimpanzees – and all the African Big five Animals that can be spotted in different safari parks in the country.
Mountain gorilla trekking is one of Africa's most profound wildlife encounters and one of the most transformative safari activities that any traveler shouldn't miss while on a visit to the pearl of Africa. The giant gorillas live in the tropical rainforest of Bwindi Impenetrable National park and Mgahinga Gorilla National Park in the southwestern part of the country. Gorilla trekking is Uganda's primary attraction in recent years and many past travelers have described the experience as once in a lifetime experience.
Uganda Wildlife – African Big Five Animals
Uganda is home to the famous African Big Five animals. The African Big Five Animals were the toughest animals to hunt on foot in Africa during the colonial error. The Big Five animals include the; African elephant, African Cape buffalo, Rhino, Lion, and leopard.  While on your safaris in Uganda, the Africa Big Five animals can be spotted on safaris in Murchison Falls National Park. Apart from the endangered Rhinos, the rest of the African Big Five Animals can also be spotted in other National Parks like Kidepo Valley National Park, and Queen Elizabeth National Park among others.
Top highlights of wildlife safaris in Uganda – commonly spotted species on safaris in Uganda
Is there Wildlife in Uganda? A total of 345 species of mammals, 1,020 bird species (almost half of all the bird species found in Africa), 142 reptile species, 86 amphibian species, 501 fish species, and 1,242 butterfly species have all been identified in the country.
The Bwindi Impenetrable National Park is home to about half of the world's mountain gorillas and also serves as a refuge for chimpanzees, colobus monkeys, and other primates, as well as other bird species including hornbills and turacos.
There are 95 different kinds of mammals in the Queen Elizabeth National Park, including chimpanzees, African bush elephants, African leopards, lions, and hippopotamuses. Ishasha in the Rukungiri District is known for its tree-climbing lions, the males of which have black manes.
There are thirteen different primate species in Kibale National Park. The common chimpanzee and numerous species of Central African monkeys, such as the Uganda mangabey, the Ugandan red colobus, and the L'Hoest's monkey, are among them. The black-and-white colobus and the blue monkey are two other primates that can be found in the park. Elephants living in the park move between it and Queen Elizabeth National Park. African buffalo, red and blue duikers, bushbucks, sitatungas, bushpigs, giant forest hogs, common warthogs, and other terrestrial mammals can all be found in Kibale National Park. Leopards, African golden cats, servals, several mongooses, and two species of otter are among the carnivores that live there. Additionally, lions occasionally come to the park.